Middle Fork of the Salmon & Main Stem of the Salmon Rivers
Unplug and reconnect in the largest roadless wilderness complex in the US.
Since 1953, Middle Fork River Expeditions has run safe and world class river trips on the Middle Fork of the Salmon River and the Main Stem of the Salmon River. Over 70% of our guests are past guests or referrals from past guests because we run once-in-a lifetime trips.  Come join us in 2021, 2022 or 2023!  See current dates and availability in our "Dates and Prices" section of the website.
6 day world-class whitewater rafting and fly fishing adventures.
Class II/III+ rapids on gin-clear water thru canyons deeper than Grand Canyon.
Soak in riverside hot springs along both rivers.
Choose your craft – oar-powered rafts, inflatable kayaks, paddle rafts & stand up paddle boards (SUP) available.
Idaho licensed professional river guides are first aid and swiftwater rescue V certified.
We supply everything (roomy tents, large rectangular sleeping bags, 2″ sleeping pad, camp pillow and 3 dry bags/guest. You just bring your personal items.
Gourmet river cuisine with home-made ingredients. Gluten free and vegetarian options available.
* View both detailed itineraries on the side bar to the right
Ready to Sign Up?
Just fill out the Reservation Form and Waiver below and send to us with a $500 deposit/person to secure your spot on a trip. But check with us first to be sure we have the space.  Check the "Dates and Pricing" section for current availability because often we are already full.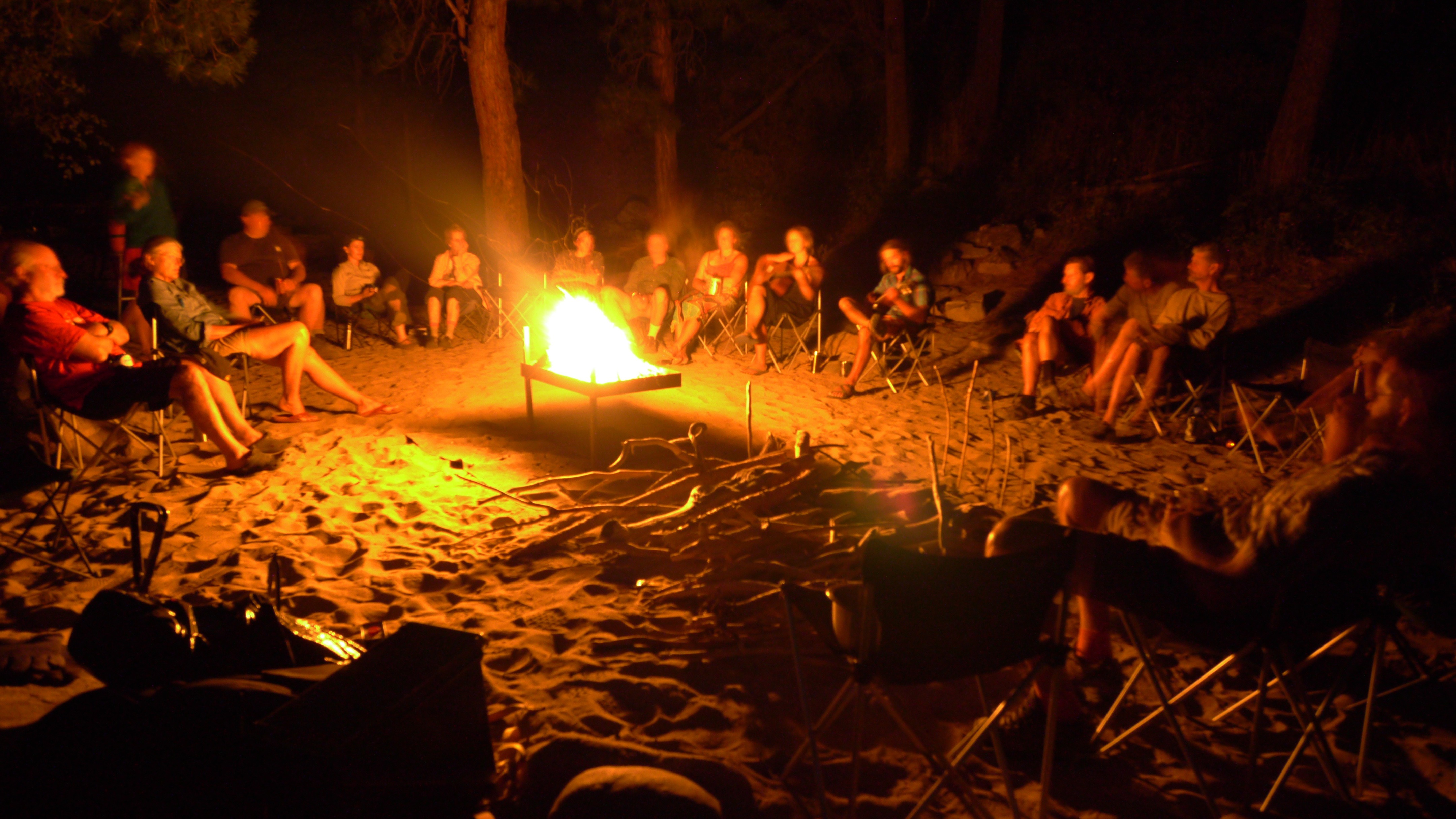 History
Middle Fork River Expeditions has been in business for over 60 years and that is no coincidence. Because MFRE only runs the Middle Fork of the Salmon River and the Main Salmon River, we can focus on delivering you and your family a wonderful wilderness river vacation.   And we focus on our guests experience to not just see the river from a distance, but to experience it intimately with the leadership of experienced guides. Over 70% of our guests are past clients or referrals from past river travelers as we guarantee and deliver a world-class river adventure.
Our mission is to allow river travelers the opportunity to unplug from modern society and reconnect to oneself, family, and friends through nature's lens. Because this adventure allows you to have a digital detox from technology and reconnect to a more simple and fulfilling pace of life.   There is no Wi- Fi in the wilderness, but we promise you will find a much deeper connection.
Our equipment is specially designed for wilderness whitewater rafting, and offers mild and wild boat choices (oar boats, paddle boats, inflatable kayaks and stand up paddle boards). Our river guides are seasoned professionals, licensed by the state of Idaho and First Aid and Swiftwater Rescue Certified. They are expert river runners, magnificent cooks, great storytellers, and knowledgeable, helpful outdoorsmen and friends.
Join Middle Fork River Expeditions for a magical wilderness river vacation on the Middle Fork of the Salmon River or Main Stem of the Salmon River this summer!
MFRE is permitted to operate under Special Use Permit on the Salmon Challis National Forest, is member of the Idaho Outfitters and Guides Association, Idaho Outfitters & Guides Licensing Board, America Outdoors and founding member of the Middle Fork Outfitters Association and the Salmon River Outfitters Association.