Press & Testimonials
Middle Fork Salmon River Press
Middle Fork River Expeditions has been in business for over 60 years and that is no coincidence. MFRE was chosen as one of the top 3 river outfitters in the world by National Geographic Adventure magazine in 2008 and 2009. We focus on our guests experience to not just see the river from a distance, but to experience it intimately with the leadership of experienced guides. With over 70% of our guests as past clients or referrals from past river travelers we guarantee a world-class river adventure. Our mission is to allow river travelers the opportunity to unplug from modern society and reconnect to oneself, family, and friends through nature's lens. This adventure allows you to have a digital detox from technology and reconnect to a more simple and fulfilling pace of life.   There is no Wi- Fi in the wilderness, but we promise you will find a much deeper and rewarding connection.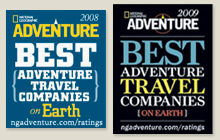 Oct 7, 2022- Washington Post Article by MFRE guest John Briley.  Check it out HERE!
National Geographic Magazine, Nov, 2011 Issue- Joel Bourne, author of Wild and Scenic Rivers article floated the Middle Fork of the Salmon River with MFRE to write the article. Click on icon below for the NG article.
Testimonial from Joel Bourne (Author of National Geographic article):
James and company, I just wanted to thank you once again for a spectacular trip down the Middle Fork, and especially for the attention you gave to my son, Sam. You've got an excellent crew of guides, and we enjoyed our time in the boats with each of them. I also appreciate your focus on curing "nature deficit disorder" in today's kids by safely introducing them to wild places, wild rivers and the rich cultural history of the region. You are planting the seeds for the river rats–and protectors–of tomorrow. It was by far the best guided trip I've been on, and I've been on a few.
All the best,
Joel K. Bourne, Jr.
Contributing Writer
National Geographic

Middle Fork River Expeditions April 2011 article in  Marin Magazine.

SUP Magazine Dec 2015 issue "Aloha Idaho"

SUP Magazine Dec 2013 issue The River Life
Canoe and Kayak Magazine June 2-5, 2010 Trip.

The Wilderness Society video of their 2011 trip. Visit the video of the trip here!

We are a TU Endorsed Outfitter, providing the highest standard of quality, client experience and Leave No Trace camping ethics in the outfitting industry.


MFRE has a proud partnership with Stio.  Look for our guides this summer wearing their shorts.  Awesome local company!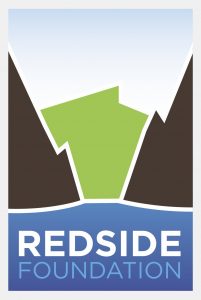 We proudly support the Redside Foundation and their mission of guide health and resiliency.  Our guests have an option to pay $1/day to support Redside Foundation.  We hope you join us!  We raise thru guests ~$3,000/year in contributions to Redside.  Thank you!!!!
MFRE Client Testimonials
JOHN SMITH JAM Session Aug 24-29, 2016 Testimonials
"There's no way to express how wonderful and fun this trip was, but I don't think "life changing" is too strong a phrase.  The Middle Fork River is the most beautiful River I've ever seen.  The expedition itself was so well run – from the guides to the food to the organized activities – it could not have been better!  Our campfires at night, with stories and singing and laughing were all so special.  Thanks so much for putting this together; when you get a bunch of John Smith fans together, magical things happen!" Ginger and Scott Lowe
"Our 6 days on the magnificent Middle Fork of the Salmon with Johnsmith and Middle Fork River Expeditions (MFRE) was possibly the trip of a lifetime. The majestic canyon, untouched wilderness and the gin clear river, provided the perfect backdrop for an unforgettable outdoor adventure. The Middle Fork provided us with challenging whitewater, crystal clear pools, relaxing hot springs, Indian petroglyphs, fantastic fishing and scenery beyond belief.  MFRE provided us with professional, knowledgeable and fun guides, great equipment, expert instruction and healthy gourmet meals. Johnsmith provided us with memorable music and helped us bootstrap a real inspiring community from 23 strangers. Folks, it doesn't get any better than this. In 6 short timeless days we managed to capture lightning in a bottle. Barbara and I could not recommend the trip more. Hats off to everyone involved. Randy & Barbara Brown
Check out guest Eric Stearns MFRE VIDEO HERE!!! from 2013.
"Everything was first class. The food was better than I could have imagined, the equipment was everything we could ask for , but I most wanted to speak to your guides. As you well know in a business such as yours, the quality of your people is everything. I could not have imagined a better group of guides than Mark, Scottie, Jamie, Kate, and Jacob. Guiding a 6 day trip down the river is hard work, but they always approached the job with a smile. They were all extremely well versed on the river, and were always ready to answer some of our dumb questions that I'm sure they've answered a hundred times. They were great companions and conversationalists on the river. Safety came first, but they were also always ready for fun, and to go beyond what was required for the enjoyment of the guests. I think what was most enjoyable was watching them as a group. You could tell they enjoyed each other and the job they were doing. I'm a partner in a small business, and I would love to have employees that enjoyed their work as much as yours seem to .  I guess working on one of the most beautiful rivers in the world probably helps a little."
Nate D ~July 31- Aug 5 Middle Fork guest
"Hello to all of the MFRE Adventurers,
The sun broke through just as we arrived at Boundary Creek for the put in – it was an omen. What a week..
Everything I had read (and heard from friends who'd been there) about this trip said we'd be in for a trip of a lifetime and it was. The awesome expansive wilderness, excellent food, top notch equipment, and best of all – the fantastic company all made for a remarkable experience for Susan, Carly, Jack & I. James, you and your guides were the lynchpin that made it all happen. Jamie, Scott, Kate, Mark, & Brandon were excellent guides – diverse personalities and experienced on the river; always friendly and ready to help out with anything we needed – even expert with "unwelcome campsite guest extraction" – I think that snake freaked out & was momentarily paralyzed when he saw Scott in that lime green wig and dress!
James, you are top notch owner. During our days on the river we asked each of the guides how they liked working for you and they had nothing but high praise and respect. It's obvious you care about your business and it shows. Finding and keeping excellent guides, the evening recap meetings to see what went well and what bumps might have occurred, always looking for ways to improve the experience. Your passion for the outdoors was infectious and a good reminder for us all to spend more time connecting with it. We really appreciate all you bring to the table and will certainly recommend MFRE to everyone."
Peter Rushford ~ July 15-20 Middle Fork guest
---
" Dear James, Thanks for an incredible trip. Thanks again for making delicious, gluten-free meal options for me. All the meals were sensational…that salmon was to die for! Your handmade granola and salad dressing were nice touches. All the veggies and fruit options were much appreciated.
All your guides are exceptional. Josie your dog (or is it Josey as in The Outlaw-Josey Wales?) was a great little spirit to have along with us. As you know, this trip with you was my fourth run down the Middle Fork with MFRE. They have all been great. I can see that you and your guides do go the extra distance. You're the only person I've met who can offer so many activities without it seeming like you're a social director. That takes a lot of finesse. Your knowledge about geology, the river, nature, psychology, cooking, entertainment and people are all great assets but it's your genuineness and good-hearted ways that pull it all together. I loved it all but just remember, you could do half as much and still be right on the mark. That said, thanks for making this my best MFRE trip to date.
Be well. Be happy. See you next summer.
Sincerely,
Audrey A. "
July 15-20 Middle Fork guest
---
" We had an adventure of a lifetime mostly because of your amazing guides. They were always there to help with a happy smile on their face. Not only were they all accomplished outdoorsmen, they cooked the best food I have ever had in my life. Maybe it was the views and the fresh air from camp that made it taste so good!"
Lynn S, Alameda, CA
Aug 14-18 River of No Return guest
---
"This river trip was the best vacation our family has taken together. It allowed us to connect as a family in a way that we could never had done had we done any other trip. It was so refreshing to not have all the distractions of modern life that make it harder and harder these days to connect as a family. We are excited to join you again this summer!"
– Jennifer K, Boise, ID
July 23-28 Middle Fork guest
---
"I loved all the options that you provided on the trip. Oar boats, paddle rafts, drift boats, inflatable kayaks and even an inflatable surf board made each day a new adventure depending on what option I chose. You guys rock!"
– Brian J, Salt Lake City, UT
July 23-28 Middle Fork guest
---
"I have been on trips with MFRE the last 4 summers and will continue to go every summer until the have to put me in a rest home! The guides are all top professionals in their field, and safety is their top priority."
– Tom B, Emergency Room Physician, Phoenix, AZ
June 20-25 Middle Fork guest/hard shell kayaker with Tarkio Kayak Company
---
"My favorite part of the trip was the music, the best part was when we got to dance the Virginia Reel in funny clothes and then do the Middle Fork Olympics."
– Ben, age 8, Mill Valley, CA
Aug 16-21 Middle Fork guest
---
"I was a little apprehensive of taking my daughter on the trip as she was only 7 years old because of the whitewater. We felt safe at all times and now my daughter wants to become a river guide. I told her that meant living out of your truck and she said she was just fine with that!"
– Mary H, Bozeman, MT
Aug 14-18 Main Stem of the Salmon guest
Middle Fork Salmon River Press
Middle Fork Salmon River Press
Middle Fork Salmon River Press