2019 Musical Adventures on the Salmon River
Video from John Smith's Aug 8-13, 2017 Middle Fork of the Salmon Music Adventure
In 2015 MFRE began offering professional musician trips to our offerings.  The result has been amazing.  The guests, musicians and MFRE guides all agree that these trips are the best, as there is a way music can connect the group to nature and the canyon itself, not to mention the "tribe" that is formed through music.  We have 13 Music trips offered in 2019.
How do they work?  –  All musicians have their different style and personality, of course.  Musicians play each evening around the campfire, but also at scenic grottos, waterfalls along the way, and even while soaking in a hot spring.  It is up to the musician when and where they want to play but it is always coordinated with the MFRE Expedition Leader.
Many novice guest musicians ask whether they can play with the musicians as well and in many cases this is allowed and encouraged.  If you want to bring an instrument please do and we will bring an extra dry bag for you.  Just be sure it is in a hard case.
Here is our line up for 2019. See our "Dates and Prices" section fo the website for cost and availability.
Middle Fork of the Salmon Musical Adventures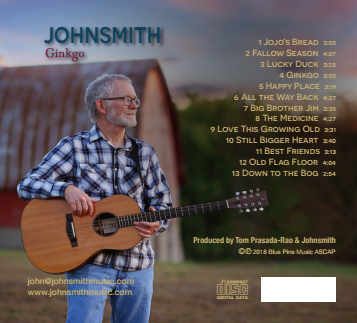 Johnsmith is one of those artists so often under-recognized – he possesses a genius that cannot be denied, ignored, or overlooked. For the past thirty-plus years, Johnsmith has been sharing his music all across America and abroad. He has become a favorite at festivals, clubs, and house concerts alike. In addition to being a Kerrville New Folk Winner, Johnsmith has released eight solo CDs to rave reviews, leads musical tours to Ireland, teaches songwriting, and has served as a staff songwriter in Nashville.
With his faded jeans, his twinkly blue eyes, and his infectious smile, John immediately connects with audiences. You get the sense of a man who loves his life, his family and friends, and who loves nothing more than sharing that love in song and stories all across this land.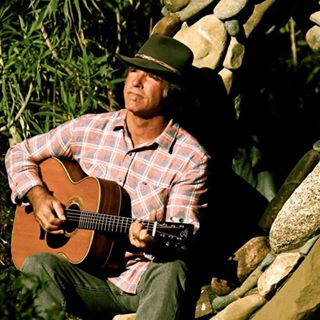 As a singer-songwriter, Keith (on the right above) paints intricate portraits of the human condition with powerful melodic images, deep engaging guitar rhythms and husky, heart-wrenching vocals. His masterfully crafted tunes and powerful presence have earned him the top songwriting awards at the prestigious Telluride Blue Grass Festival, The Kerrville Folk Festival and The Napa Valley Folk Festival. Keith has toured the national Folk and Americana circuit extensively for over two decades. He's performed at festivals and legendary venues, appeared on countless national radio shows, and shared stages with dozens of the country's best-known artists. Keith's records and personal appearances have garnered him a legion of devoted fans, and the respect, admiration and appreciation of music critics far and wide.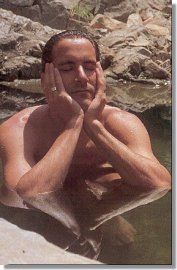 David Roth strikes many chords, hearts, and minds with his unique songs, offbeat observations, moving stories, sense of the hilarious, and powerful singing and subject matter. As singer, songwriter, recording artist, keynote speaker, workshop leader, and instructor, David has earned top honors at premier songwriter competitions – Kerrville (TX) and Falcon Ridge (NY) – and taken his music, experience, and expertise to a wide variety of venues in this and other countries full-time for three decades.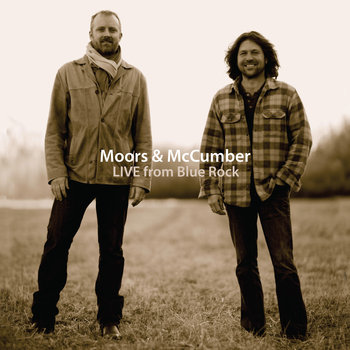 James Moors and Kort McCumber grew up in different places and listening to different kinds of music – classical, rock, bluegrass, you name it. But when they met ten years ago they knew they'd found something golden. Since then, they've been cultivating their wide-ranging musical influences in songs that delve into love and life through haunting lyrics, soaring harmonies, and dazzling instrumental proficiency. As Grammy award-winning producer Lloyd Maines puts it, "These guys should be playing every major festival in the country. They bring it all to the stage and deliver it in a big way."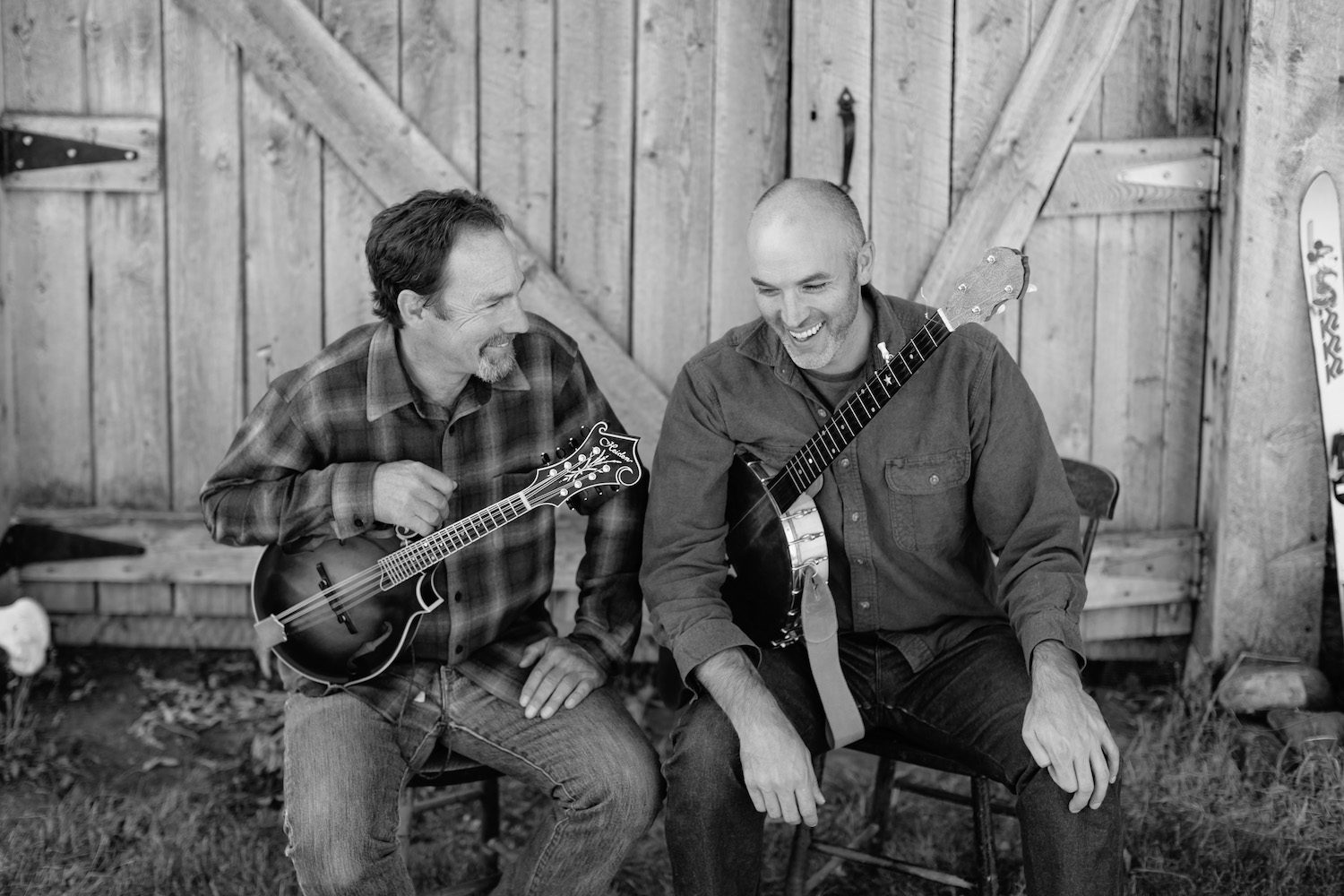 Ben Winship and Eli West, while neither from Alaska, have both opted into the Alaskan Music Scene whenever possible.  Both Ben and Eli are veterans of many Alaska music institutions, including Anchorage and Alaska (Juneau) Folk Festivals, Mary Shallert's robust music camp, Kate Hamre's various music camps, and broader shows around the state.
The two play Brother duets, both original and traditional. They have a sonic span that reflects and defies their geography. While both are rooted in the West, Ben in the Tetons and Eli in the PNW, they each have been moved by the traditions of SW Virginia, the Carter family fold, and broader fiddle tune traditions. 
They deliver their songs with conviction, both writing and singing in a way that just stops short of a final sanding or veneer.
Main Salmon Musical Adventures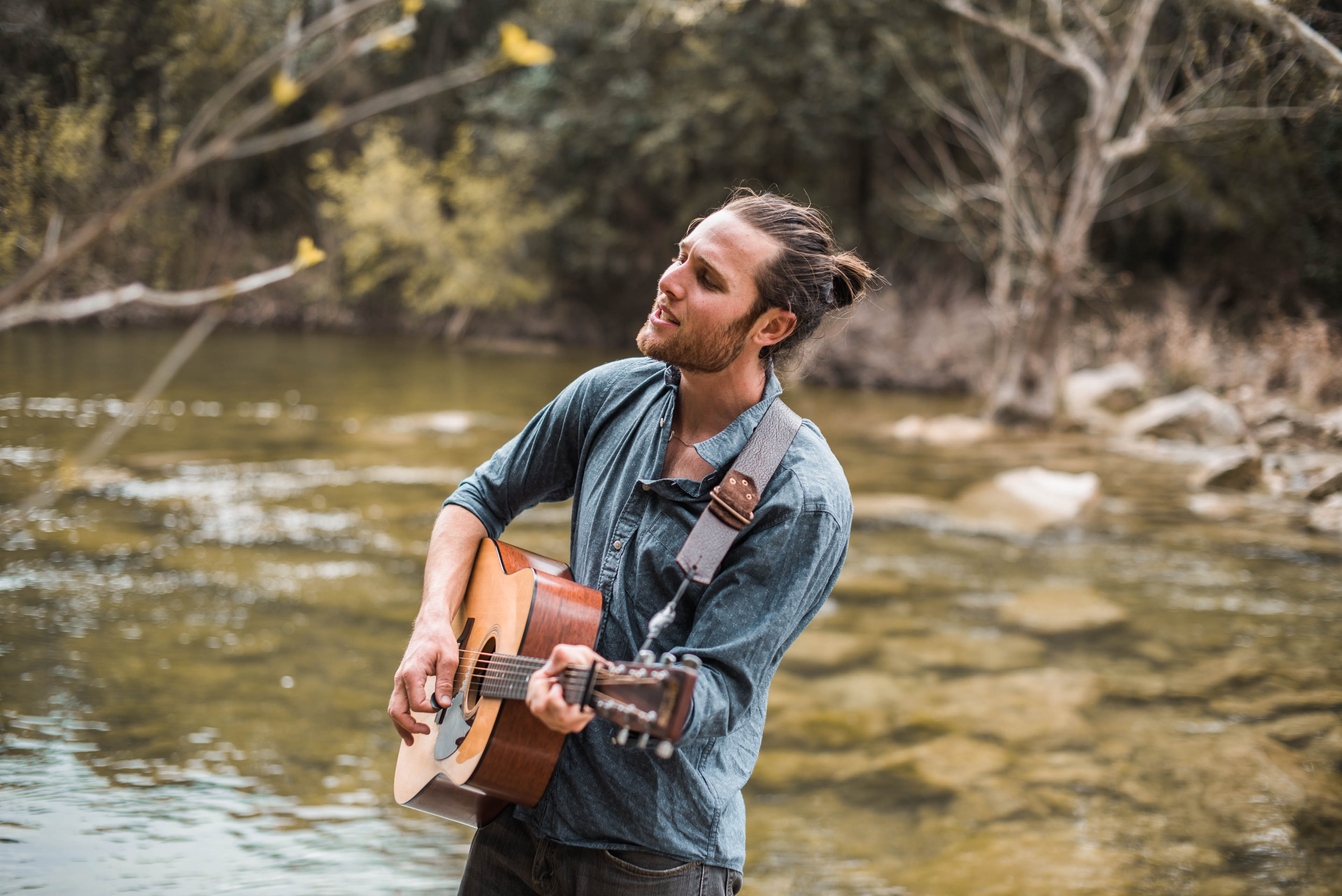 "Jenner Fox is a multi-faceted, uber-talented individual who makes people feel better when they're around him. I've witnessed the unique twinkle in Jenner's eye in 2 separate arenas. One was when his hands are on the oars of a raft, smiling in the calm, blue-green pool below a powerful Class V section of the famous Futaleufú River in Patagonia. The other is in a dimly lit lodge, sitting on sheepskins under the Southern Cross in the sky above while he pours his soul into filling the space with his powerful music. In either venue, Jenner is inspiring, encouraging, and uplifting.
On the river and on the road, Jenner is a folk singer with music that ranges from a soft mandolin melody to full-blown guitar strumming that has strings on the edge of breaking. He draws his influence from river canyons, urban communities, John Prine, Greg Brown, and the people, roads, and stories in between. His lyrics will make you laugh one moment and wipe away tears the next. His CD will live in your player long after you hear him, and will take you right back to the emotions that his talents, voice, and personality crafted. Ask anyone who has been around Jenner – myself included, and they'll echo a lyric from my favorite Jenner Fox original song, "Lullaby " – simply put, there will never be enough time with him." – Brett Hochmuth, Founder and CEO of G.O.A.L.S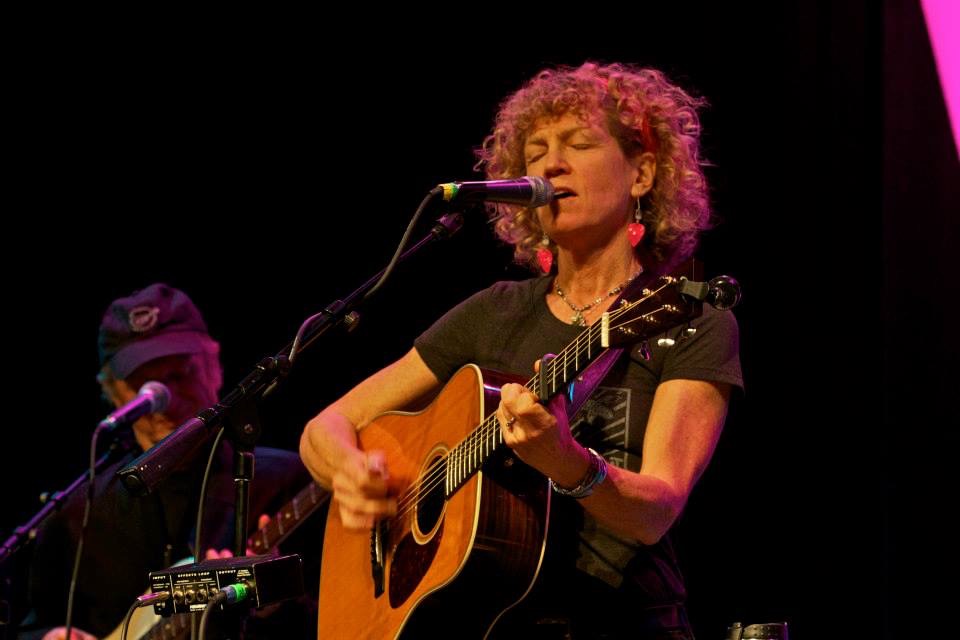 Songwriter and guitarist Cosy Sheridan has been called "one of the era's finest and most thoughtful songwriters."  Her CD, Pretty Bird, was listed among Sing Out Magazine's Great CDs of 2014.  Her songs are carefully crafted. "Cosy writes intelligent and clever lyrics with stickable melodies," wrote Sing Out.  In 1992, she won both the Kerrville Folk Festival and the Telluride Bluegrass Festival songwriting contests.
She's been on the road ever since. "You can't make it into double digits, and continue touring for twenty or so years unless you know what you're doing, and do it well. Rarely do you find a cd where every song is memorable. It happens, just not often. It happens here," wrote The Chicago Examiner.  She has released 12 cds on the Waterbug and Windriver record labels. For the past 25 years, she has taught classes in songwriting, performance and guitar at workshops and adult music camps across the country. She is the director and founder of Moab Folk Camp in Moab, Utah.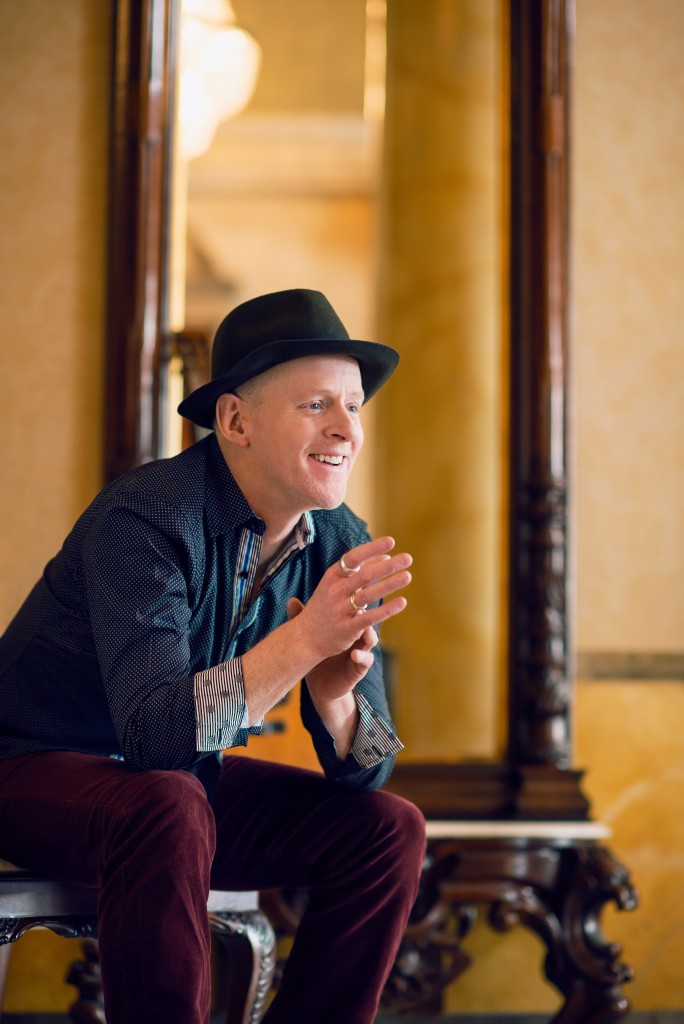 Willy Porter continues on a musical and personal odyssey spanning over two decades, 11 albums, and multiple continents. His journey has been defined by an inquisitive love for humanity and the language that describes what we all hold to be true. Porter's songs weave a universal perspective about the questions, struggles, and triumphs of human existence. His live shows are guitar-driven grit, soul, silence and muscle– at times electrifying, dynamic, and unique in the way that Porter's voice blends and fuses with his fret work.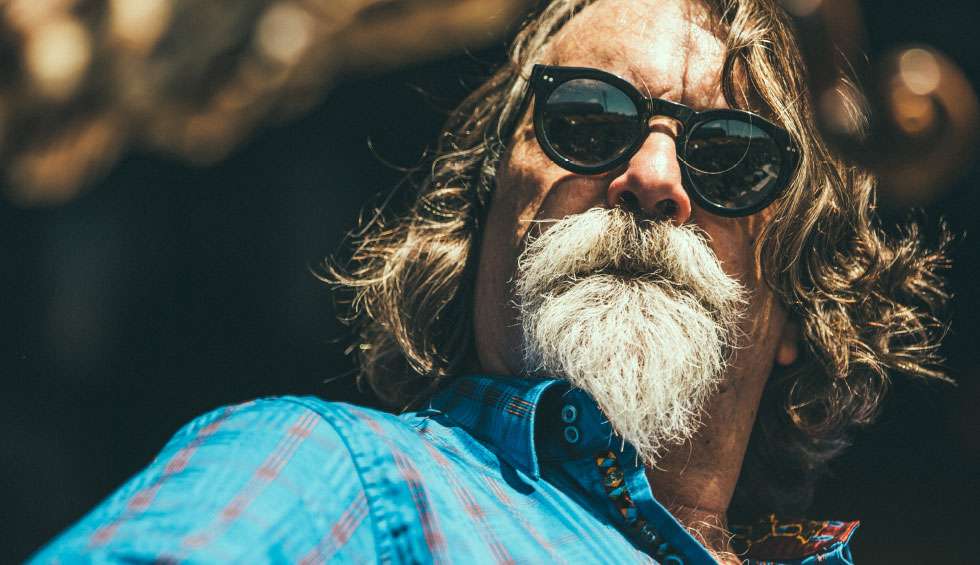 Darrell and his wife Angela joined us in 2017 and they are coming back to celebrate Darrell's 60th Birthday, so this trip is going to a very fun time!! Darrell is an incredible musician and songwriter who also travels with the Zach Brown band.  Please take a look at his site for more information and his Bio!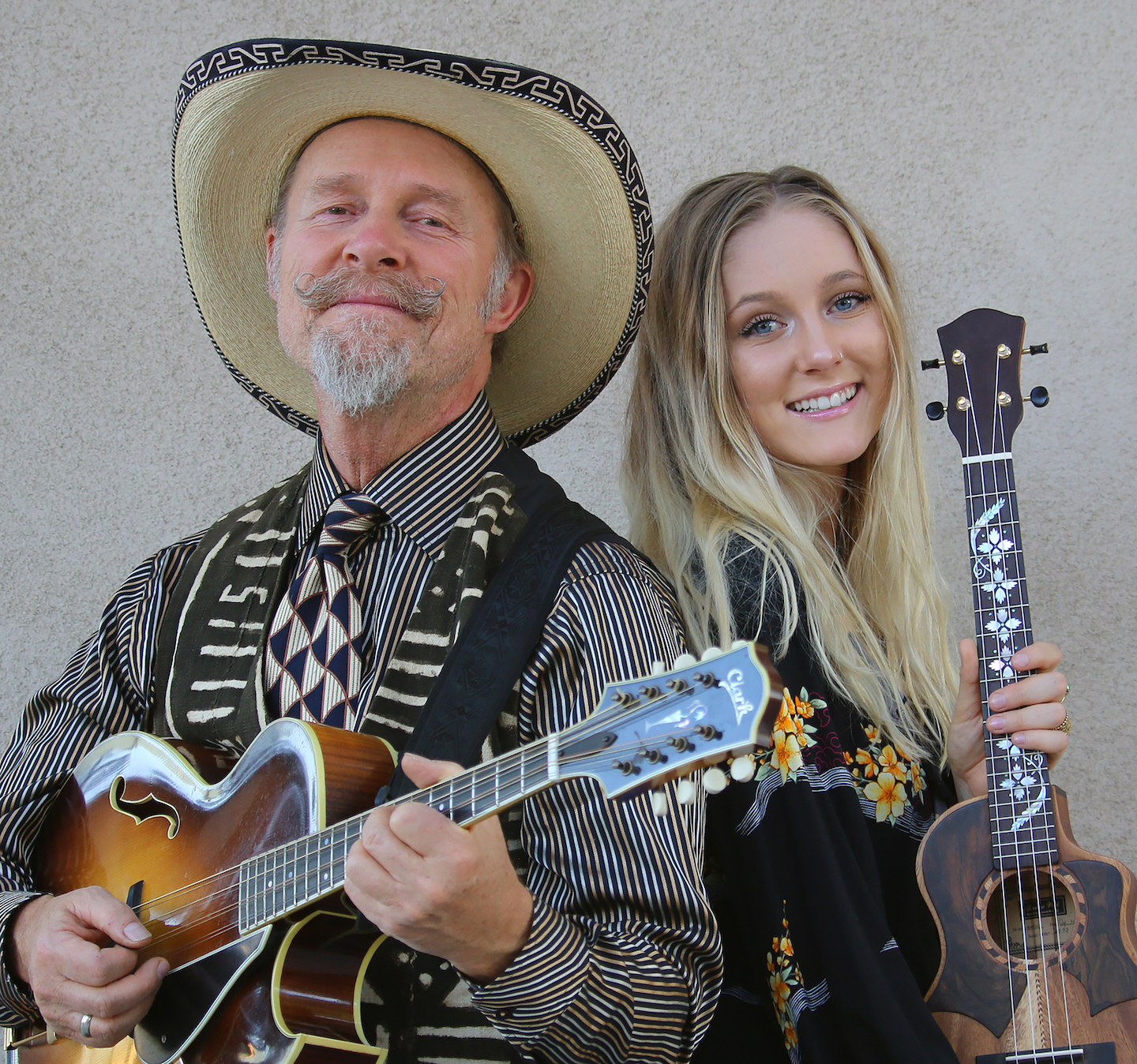 Joe and his 18 year old daughter Hattie will be offering a Music-Making, Songwriting, Singing Experience on your Salmon River trip. Think of it as a floating Music and Creativity Camp! Everyone has music in them and learning to play instruments, brought and found, writing poems of your daily experiences on the river and turning some of those poems into songs to last a lifetime, plus singing and jamming at night around the campfire will enhance your river trip in a unique, creative way. We encourage you to bring instruments on the trip or just show up empty-handed; we'll take care of the rest. Music is what's inside you, more than what's in your hands. Please know that joining the music part of this trip is encouraged – but completely optional, too! Just think, anyone who wishes to, can write a poem and turn it into a song with Joe and Hattie! There will be harmonicas, ukuleles, egg shakers (and more) for those who wish to join and learn.
18 year old Hattie Craven is a vocalist, dancer and actor and educator. She is one the youngest artists to grace the stages of some of the best known west coast music festivals in in the US. She has 2 recordings of her own and sings in her father's group, Joe Craven & The Sometimers. She has sung in many places around the world to standing ovations.  Hattie's Website
Joe Craven is a unique and highly regarded musician, educator and producer. He is a teacher and student all at once and he will draw you into his performances by including you as though you're part of the show itself. His gift of gab is unprecedented and his musical knowledge impressive. Award-winning creativity educator, former museum curator, visual artist, actor/storyteller, music festival emcee and recipient of the Folk Alliance Far-West Performer of the Year, Joe has made music with many folks; Grateful Dead guitarist Jerry Garcia, mandolin player David Grisman (17 years), David Lindley, harmonica wizard Howard Levy and 7 years recording and touring with banjo fusionist Alison Brown.  Joe's Website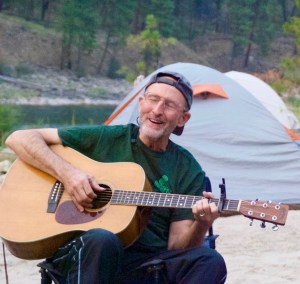 Since 1980 dozens of Tom's compositions have been recorded by a host of major artists, including Linda Ronstadt, Johnny Cash, Joe Cocker, Art Garfunkel and Randy Travis. They've been featured in films from Twins to Serendipity and Runaway Bride, and in television shows from Captain Kangaroo and Touched By An Angel to Dawson's Creek.
An award-winning artist in his own right, he has released seven solo albums, published a book of poems and led songwriting workshops and classes around the country and in Europe.
Once an eclectic rock and roller, Tom found his voice as a singer-songwriter while touring with Nanci Griffith in the early 90's. A New Folk winner at the Kerrville Folk Festival in '93, he began performing solo, stressing a lean, acoustic approach to his music and bringing a humorous spirit to his poetry and storytelling.