Dakotah Daily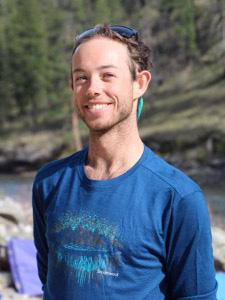 Dakotah grew up romping around the wildflowers, mountains, and rivers of Jackson Hole, Wyoming. Similar to a Bengal Tiger, you will likely never see Dakotah inside.
Dakotah graduated from Canada's Quest University in 2020 with a geography degree focused on the political ecology of salmon. His time in British Columbia allowed him to explore the plight of Salmon and those whose livelihoods depend on it within marine context. The pressures on Salmon here in the mountains have serious effects on populations in the ocean. Likewise ocean pressures have grave consequences for returns in the mountains hundreds of miles from the sea.
These days Dakotah funds his surfing addiction by working as a map maker for Wildland firefighting teams. Dakotah spends the rest of his time on the Heart Storm Cattle & Horse Ranch in New Meadows, Idaho. Dakotah has worked as a river guide on the Salmon River since 2017 and has worked with MFRE since 2021.