Mike Bachman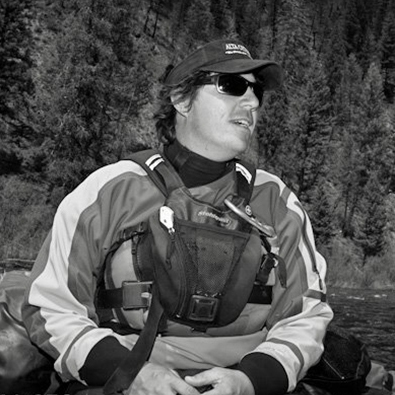 Mike Bachman grew up in Portland, Oregon and the chance to explore Oregon coastal rivers for native fish at a young age. The day Mike got his drivers's licence he was spending all of his high school weekends fishing every mile of every river he could find. Mike's childhood also brought him to Idaho annually, spending the summer floating the Salmon River and enjoying time in the Sawtooth Mountains in Stanley.
After high school, Mike's passions for fly fishing took him straight to the University of Montana where he spent every free minute mastering the craft.  Mike has spent the better part of his life rowing western rivers, spending the last 20+ years guiding on the Middle Fork and the Main Salmon.  Mike is a passionate fly fishing instructor, and nothing gets him more stoked than getting people into their first fish, especially kids.
When not on the river, Mike is an accomplished photographer and can be found behind the lens all over the west from Alaska to southern Utah or wherever he might find inspiration for his work.  Mike has worked with MFRE since 2011.