Wilderness and Travel Medicine Conference Joins MFRE Sept 9-14, 2018
by
James Ellsworth
on
February 2nd, 2018
We are excited to partner with Wilderness and Travel Medicine this summer.  If you are a doctor and need credits for your continued education this is the best way to get those credits you need and most definately the most fun!!
Wilderness and Travel Medicine specializes in the highest quality expedition, travel, and wilderness medicine CME conferences for medical professionals. Our courses prepare participants to become more adept at rendering emergency medical care in wilderness environments, which can be remote and austere. These courses are also excellent preparation for medical problems associated with foreign travel, medical missions, and disasters.
Our Wilderness Medicine conferences have earned a reputation of excellence for over 25 years largely on the strength of our world-class faculty. Another unique strength is the emphasis on more practical topics and workshops. We are also the largest provider of CME conferences in adventure travel locations worldwide.
We are gratified that many of our participants rate our CME courses as "the best" and return year after year! (see our testimonials). We hope you can join us!
Please see more info at
https://www.wilderness-medicine.com/default.asp?pg=courses_idaho
Also go to our partner for this trip Bio Bio Expeditions.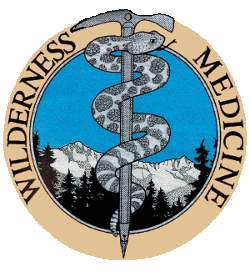 Middle Fork River Expeditions has been in business for over 60 years and that is no coincidence. MFRE was chosen as one of the top 3 river outfitters in the world by National Geographic Adventure magazine in 2008 and 2009. We focus on our guests experience to not just see the river from a distance, but to experience it intimately with the leadership of experienced guides. With over 70% of our guests as past clients or referrals from past river travellers we guarantee a world-class river adventure. Our mission is to allow river travellers the opportunity to unplug from modern society and reconnect to oneself, family, and friends through nature's lens. This adventure allows you to have a digital detox from technology and reconnect to a more simple and fulfilling pace of life.   There is no Wi- Fi in the wilderness, but we promise you will find a much deeper connection.
Our equipment is specially designed for wilderness whitewater rafting, and offers mild and wild boat choices (oar boats, paddle boats, inflatable kayaks and stand up paddle boards). Our river guides are seasoned professionals, licensed by the state of Idaho and First Aid and Swiftwater Rescue Certified. They are expert river runners, magnificent cooks, great storytellers, and knowledgeable, helpful outdoorsmen and friends.
Join Middle Fork River Expeditions for a magical wilderness river vacation this summer!